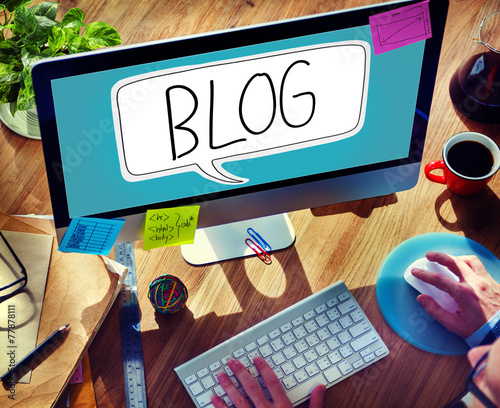 If you've been agonizing about setting up a blog, you should know that doing it is actually very easy. And cheap. In this article, we are going to walk you through the steps in setting up a blog. Of course, we are predicating article on the assumption that you already know what you want to blog about it.
The first thing you need to do is to register a domain A domain name is really nothing more than the website address that people type in the address bar of their browsers to access a website. The good thing about domain names is that they really cheap to get, and you can get a .COM domain for only $10 or less per year. The best places to register a domain name are Namecheap and Godaddy.
If you already have a hosting account, go to the cPanel of your account and add your domain name.
However, if you don't have one yet, subscribe to a hosting service first and register the domain name that you like. A setup wizard is going to walk you through the steps until your hosting account is setup. The hosting account is where you will build your website.
There are many hosting services out there that you can choose from, including Hostgator and 1and1, among hundreds of others. What you want to do is to pick a hosting package that offers security and backup services. How much does hosting cost? For basic plans, it will only cost you $10 per month. However, you a sharing the same hard drive with other users. If you want a dedicated hard drive, you can get one for $100 per month. In any case, if you are totally brand new to blogs, a $10 account would be enough.
With a domain name and hosting, you can now create your blog. Login to the cPanel and go to the section where it says website builder. You may have to ask for technical support from your hosting service since there are so many buttons pointing to so many different features of your hosting account.
Once you are at the website builder section, choose WordPress. What is WordPress? It is basically a Content Management System (CMS) where you can easily publish content. It is not the only CMS there is, however, it is the one that's most widely-used, so you won't have a problem getting support if you need it.
Install WordPress on your website using the installation wizard. Once you are done, you're all set to go. You only need to login to the WordPress login on your website. Customize your website by writing the title and description. After this, you can start publishing content.
The thing about setting up a blog is that it's really just the first step in setting up your presence online. Once you've published content, you have to actively promote it by, at the very least, sharing it on your Facebook and other social media accounts.